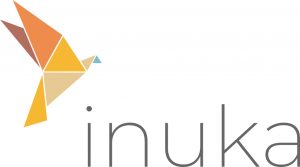 Feeling down, stuck or overwhelmed? Inuka is here to help you! Inuka life coaches are well trained and equipped with knowledge and skills to assist you in your journey towards recovery. The sessions are anonymous, secure & can be taken from anywhere! Be it in school, in college, in a restaurant, at home or even in a matatu (public service vehicle).
To assist you in your journey towards recovery, a beta version has been launched as a research study. During this period, the solution will be free for all Inuka users! It's worth noting that the Inuka life coaching method is grounded in science. The effectiveness of training life coaches using the 7-step Inuka method to help people deal with various hurdles in life has been proven by Inuka co-founder Prof. Dixon Chibanda.
Guidance skills in a digital environment, problem solving techniques and soft skills on the Inuka App are some of the learning aspects that have covered by the Inuka life coaches through Amref Health Africa's innovative mHealth platform, Leap. Through Inuka, you can become your own hero!
To find out more, please visit https://inuka.io/kenya-pilot.