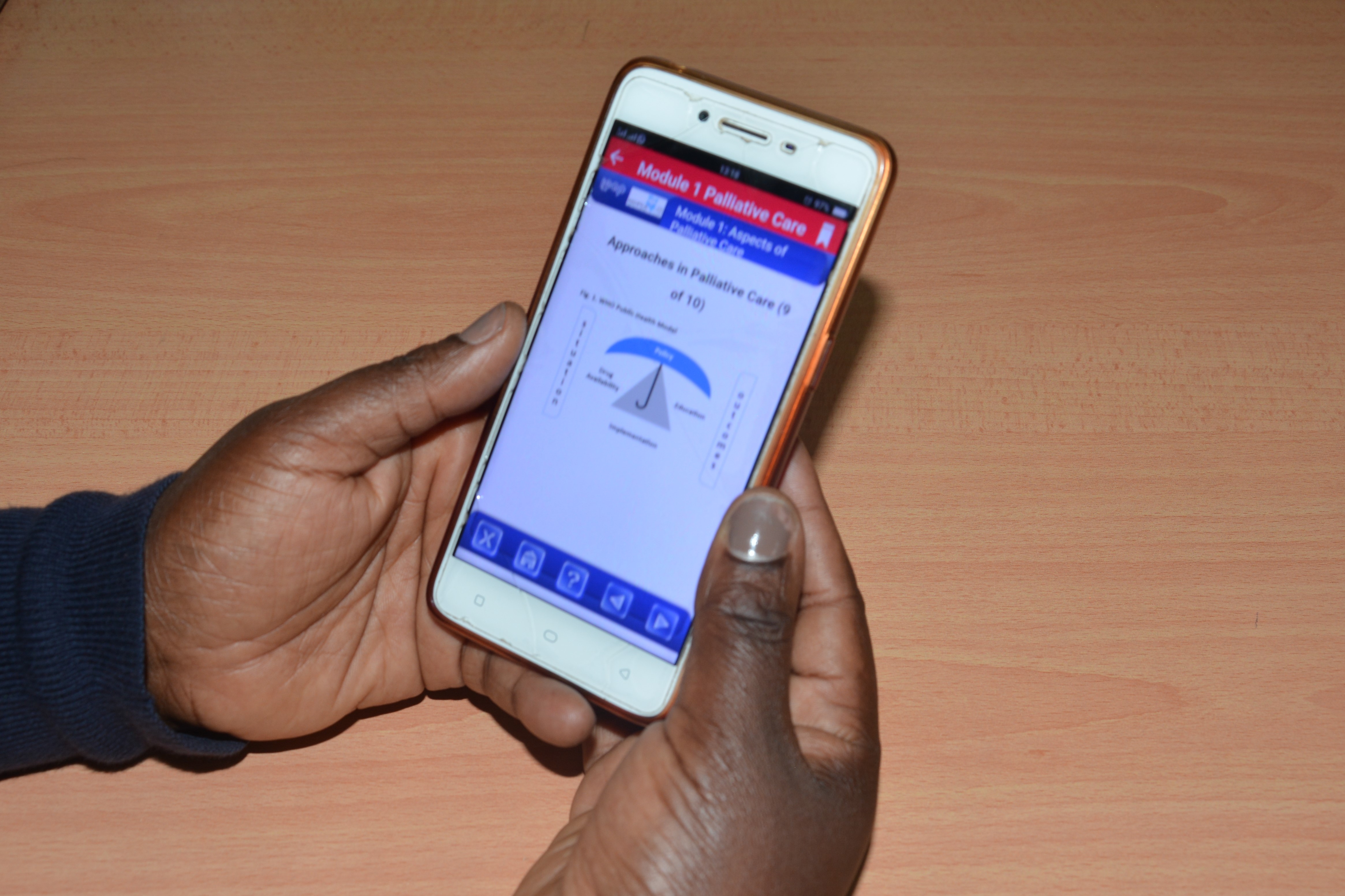 Leap, the mHealth platform has taken learning a notch higher by rolling out smart content! This presents learners with more learning capabilities, making learning more appealing to the learner.
"Delivery of learning material to learners across different geographies is now easier than ever before! This is through smart content!" says Peter Otieno, Operations Lead at Amref Enterprises. "This has helped us overcome the network challenges which sometimes causes delay in delivery of text messages to the learner."
Leap's smart content embraces illustrations and animations in addition to the Interactive Voice Recordings (IVRs) and text messages. The learning material is accessible on Moodle Learning Management System (LMS) from anywhere, anytime, at the click of a button! A learner just needs to switch on his or her network, login to the SmartApp, go to 'My Courses,' download the course material and go through the learning. And the interesting bit is that, a learner can take their studies even if they are offline; only coming back online to submit their assessments.
Partners who have so far embraced smart content to train their health workers include Africa Cancer Foundation who rolled out breast cancer content to their volunteers, Philips who rolled out mental health content to their guides, Kenya Hospice and Palliative Care Association (KEHPCA) who rolled out palliative care content to nurses and Community Health Workers and Smile Train who rolled out cleft lip and cleft palate content to Community Health Workers.
Indeed, the sky is the limit!