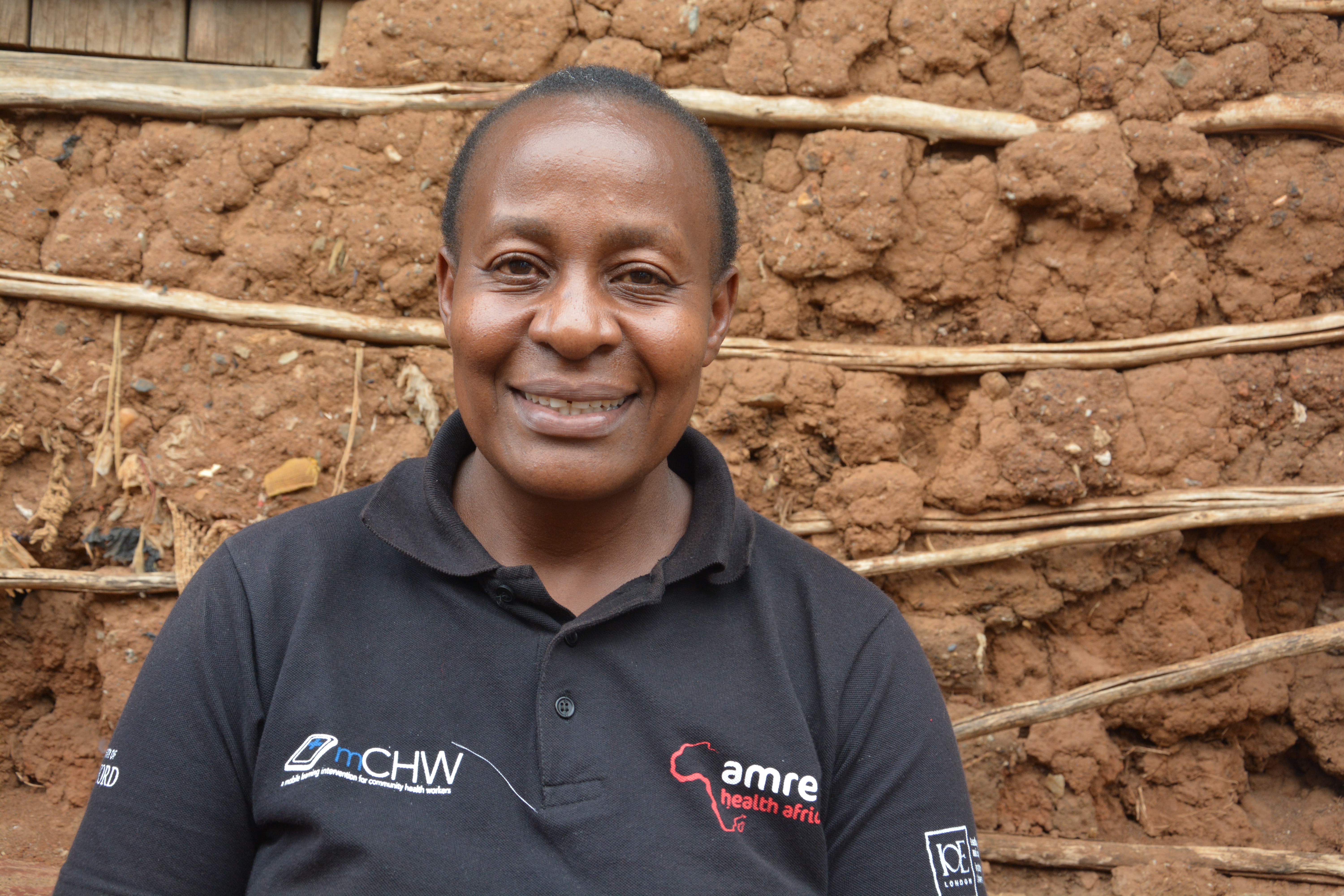 Fighting Cholera in Informal Settlements
A Community Health Worker (CHW) in Kibera, an informal settlement in Kenya's capital – Nairobi – has taken it upon herself to teach residents on cholera prevention measures.
In June 2017, 40 year-old Mary Najoli, a Community Health Worker (CHW) who lives in Soweto East Health Unit, Kibera was trained through Leap the mHealth platform on Cholera. This was as a result of a partnership between Amref Health Africa and Unilever East Africa.
"I studied signs and symptoms of cholera through Leap platform through my phone. It was an easy and unique training because I was used to face to face training which was time consuming and sometimes I forgot some of the important information that I had learnt," says Mary.
Her desire to learn a lot on preventive measures was heightened by the fact that she had lost some neighbours and close friends in the 90s. "One of my neighbours just started to diarrhoea after she consumed some fish. She was rushed to the hospital where she was diagnosed with cholera and unfortunately, three hours later, she died," recounts Mary sadly.
Mary, who has lived in Kibera for more than 20 years, blames poor drainage, poor hand washing habits, lack of adequate safe and clean water and poor hygiene practices for the susceptibility of the residents to water borne diseases. As a result of water scarcity in Kibera, the residents are forced to use contaminated water for basic needs resulting in the spread of water borne diseases. She joyfully narrates how she monitors cholera using knowledge earned on its initial signs such as severe diarrhoea, dehydration, nausea and vomiting. She is gladly seeing positive impact in her community.
"I go door to door informing and educating people on the need for washing hands with soap before meals and after visiting the toilet as well as drinking only boiled or treated water," says Mary, who works tirelessly in raising awareness on Cholera symptoms, how it's spread, and how to prevent it by actively disseminating health education and raising awareness about this deadly disease to her household members.
Mary is grateful to Amref Health Africa for the support and training received on cholera which she says is saving hundreds of lives in her community! "I will continue to do my best in educating my household members on cholera for a healthier community!" concludes Mary joyfully.