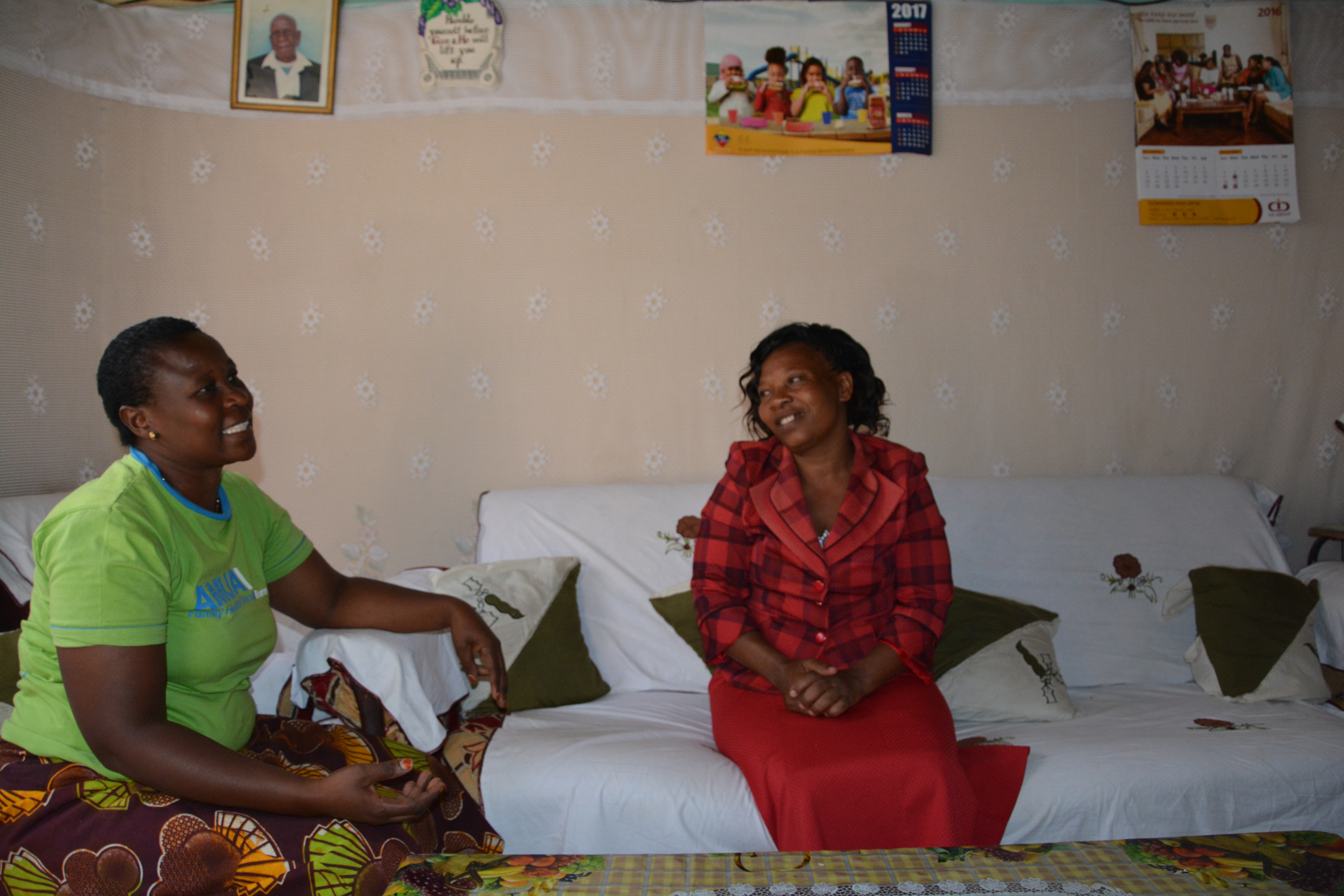 Health education key in managing Diabetes
Young men pulling carts, women selling groceries, children playing 'kalongolongo' (cookery game)…welcome to Ribakia Community Unit (CU), Embakasi West sub county, Nairobi County.  Ribakia is home to thousands of households, striving hard to put food on the table. This zeal, however, sometimes comes with neglect of personal health with preference for easily available fast foods, poor hygiene, lack of exercise and lack of adequate rest. This unhealthy lifestyle has made it difficult for some household members to manage contracted non-communicable diseases (NCDs) like asthma and diabetes. It is with this in mind that GSK, in conjunction with Amref Health Africa, developed training on asthma and diabetes, rolled out through Leap, the mHealth platform.
Meet Lydia Litunya, a Community Health Worker (CHW) in Ribakia CU, tasked with helping thirty-five households take charge of their health, and a beneficiary of the training through Leap. "The training has empowered me with knowledge on management of diabetes; hence I am able to advise my household members accordingly!" says Lydia joyfully. Armed with this knowledge, Lydia has been able to identify one diabetes case, Mr Mathenge, advise his household members accordingly and refer him to the link health facility, Kayole II Sub county Hospital.
Due to tight work schedules, Mr Mathenge is normally unavailable whenever Lydia visits his household. She therefore gets updates from his wife, Beth, on how he's faring on and educates her on management of diabetes. "Since Lydia advised me to prepare healthy foods for my husband, monitor his drug intake and insist on adequate rest, his health has greatly stabilized," confirms Beth, gladly.
Lydia is glad that her efforts are yielding fruit. She regularly makes follow up visits to Mathenge's household to check on his health and ensure that he observes the monthly clinic appointments. "I'm looking forward to helping more clients in Ribakia, and wherever I may be," concludes Lydia cheerfully.
Download the story at this link!