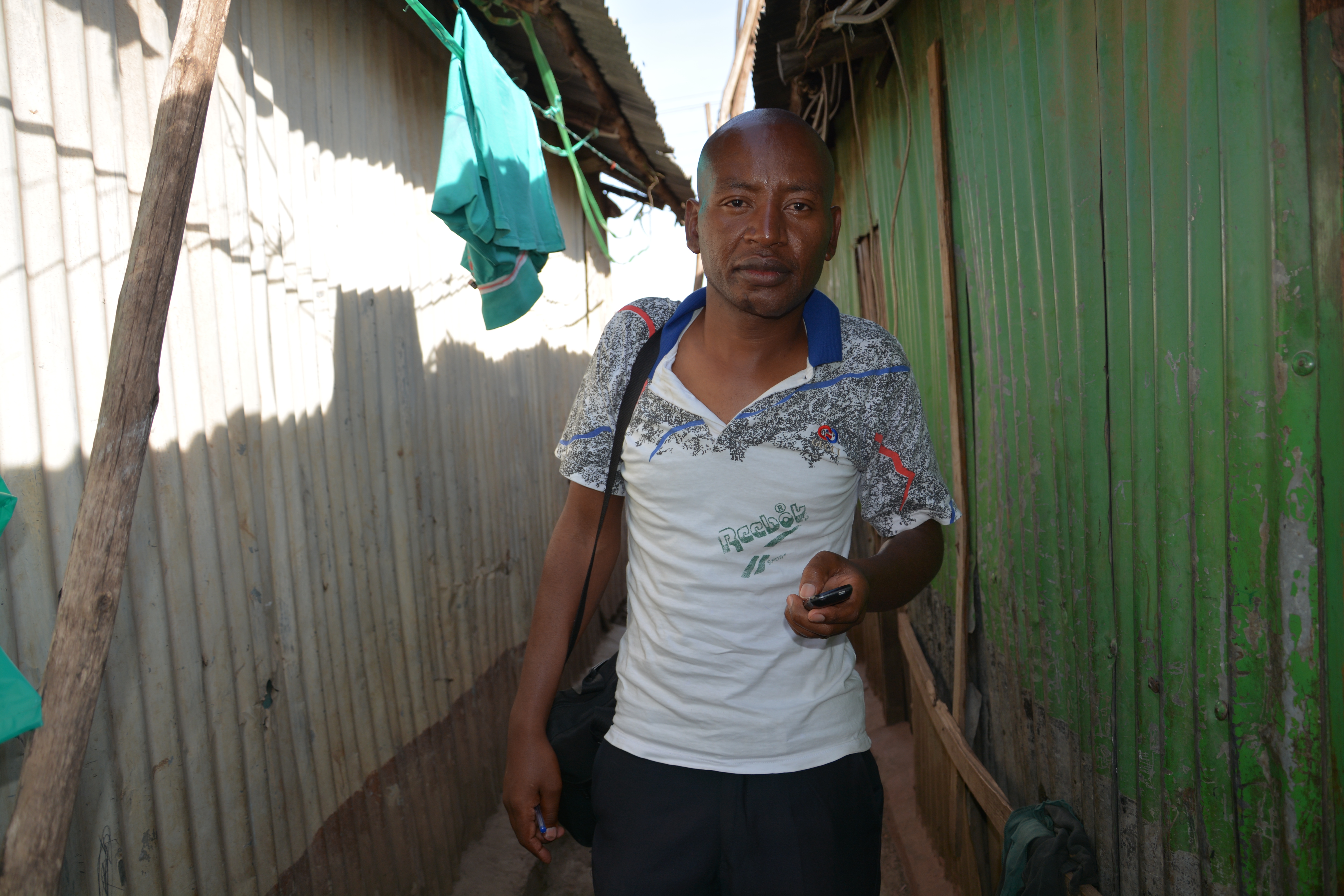 Helping community members manage asthma
"Karibu customer! Welcome!" falls on your ears as you pass by men and women selling groceries, fish and second-hand clothes in Mukuru kwa Reuben area, Embakasi East sub county, Nairobi County.  This area is home to thousands of households, all working hard to eke out a living. This zeal, however, sometimes comes with neglect of personal health with overexposure to cold conditions, lack of rest, poor hygiene and use of lots of fat in preparing food. This unhealthy lifestyle has subjected some household members to non-communicable diseases (NCDs) like asthma and diabetes. It is with this in mind that GSK, in conjunction with Amref Health Africa, developed training on asthma and diabetes, rolled out through Leap, the mHealth platform.
Meet Alfred Nyang'au, a Community Health Worker (CHW) in Falcon CU, tasked with helping fifty-five households take charge of their health, and a beneficiary of the training through Leap. "The training has really opened my eyes regarding asthma and diabetes, common NCDs in our community. Now I know how to manage it!" says Alfred gratefully. Armed with this knowledge, Alfred has been able to identify five cases of asthma, advise them and refer them to the link health facility, Reuben Health Centre. "The challenge we have is that the inhalers run out very fast and the long distance to other health facilities is discouraging to community members," says Alfred.
One household member, Rose Akinyi, is very thankful. "Alfred has advised me on how to manage my children's asthmatic conditions. Nowadays, I keep my house very clean, wash and air beddings regularly and don't keep any pets in my house. In the cold season, I dress up my children warmly. At least the asthma attacks have reduced."
Alfred appreciates the fact that the group chat functionality on Leap encourages team work as he is able to exchange knowledge on handling health issues related to these NCDs, with his fellow CHWs. "We are now planning to form support groups for patients with asthma and diabetes, together with the staff at our link health facility, Reuben Health Centre," concludes Alfred, optimistically.
Download the story at this link!