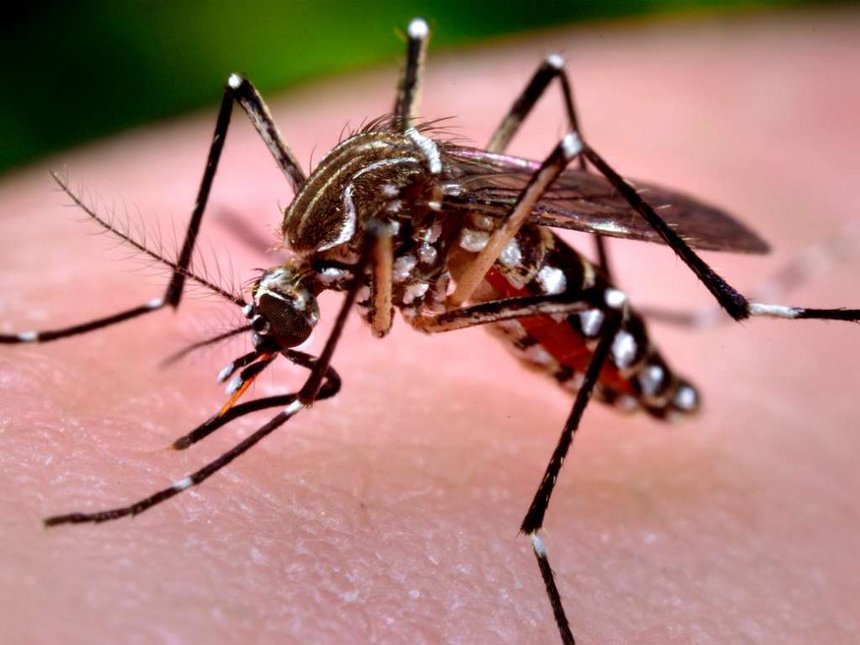 On 4th May 2017, Mombasa County Chief Officer of Health issued an alert over an outbreak of potentially fatal Dengue Fever. This was after 150 cases were diagnosed with the mosquito-borne tropical disease in several health centres across the county.
Dengue fever is a disease caused by a mosquito that normally bites during the day. A person who is infected with dengue fever experiences severe headache, pain behind the eyes, muscle and joint pains, nausea, vomiting, swollen glands or rash. In severe cases, patients may also experience intense stomach pain, frequent vomiting, bleeding from the nose or gums, or low blood pressure such that the blood is unable to circulate. In Kenya, the last outbreak was in 2014 with the first outbreak having been reported in 1982 in the coastal region.
To contain the disease, Amref Health Africa in partnership with Kenya's Ministry of Health, offered to support Mombasa County through deployment of a mobile learning (mLearning) topic to Community Health Workers (CHWs) in the county. The mLearning topic, developed and rolled out through Leap, the mHealth platform, addresses the signs of dengue fever as well as prevention, control and management of dengue fever. Learners are also able to exchange knowledge on the disease through a group chat feature, hence enriching their learning experience.
With the help of Mombasa County Health Management Team, Amref Health Africa made strides by on-boarding Changamwe, Likoni and Nyali sub counties
on Leap and enrolled 625 CHWs on the dengue fever mLearning topic.
Amref Health Africa looks forward to engaging with more counties in Kenya to mitigate emerging health issues and to improve healthcare in the community by equipping CHWs with knowledge and skills through our innovative mLearning platform. To find out more about our platform, please visit www.leaphealthmobile.com. A podcast on dengue fever is also available at this link.
Story by: Cynthia Wakonyo; Photo courtesy The Star